P.S. There Is Hope
June 8, 2017 @ 8:30 am

-

10:00 am

$20.00
Event Navigation
P.S. There is Hope is focused Mental Health in our Community. With the current political and social climate in our country, we are seeing an increase in anxiety, depression and fear. Many with these feelings are reaching out through our various hotlines, and this event looks at the positive aspects of an agency such as ours and the benefits we provide.
When:
Thursday, June 8th 2016
8:30am – 10:00am
Hyattsville Municipal Building
4310 Gallatin St.
Hyattsville MD 20781
Prangley Room
Speakers:
Keynote Speaker, Mary A. Lehman, District One Councilmember. Member, County Council, Prince George's County, representing District 1, since December 6, 2010. Member, Public Safety and Fiscal Management Committee, 2012-; Rules and General Assembly Committee, 2012-15; Transportation, Housing and the Environment Committee, 2011-12, 2016- (chair, 2012, 2014-15). Vice-Chair, Health, Education and Human Services Committee, 2011-12. Member, Health, Education and Human Services Committee, 2013-14.
Member, Board of Health, Prince George's County, 2010-; Climate, Energy and Environment Policy Committee, 2011, 2016-, and Metropolitan Washington Air Quality Committee, 2012-15, Metropolitan Washington Council of Governments.
Born in Cheverly, Maryland. University of Maryland, College Park, B.A. (english literature), B.S. (journalism). Journalist. Educational liaison to Thomas E. Dernoga, Prince George's County Council, 2003-07. Legislative aide to Delegate Joseline Pena-Melnyk, 2007-10. Board of Directors, West Laurel Civic Association (president, 2005-09). Co-founder, Citizens for an Elected School Board. Member, Laurel Rotary Club; Laurel Historical Society (president, 1992-94). Local Elected Official of the Year, Maryland Food Access and Nutrition Network, 2015. Member, Resurrection Catholic Church. Married; four children
'Hope after Addiction', Donny Phillips: Mr. Phillips is the current Shelter Manager for CCSI. When he was fourteen years old, Mr. Phillips began using drugs and alcohol and during the next fourteen years he struggled with substance abuse, finally choosing to seel help when he was 28 years old. Since he chose to come clean, Mr. Phillips has had no setbacks, and has completed his Masters in Social Work. He is now a facilitator for Smart Recover and has been clean for 28 years.
'Words of Hope', Vanessa Berben: A current Shift Lead at CCSI. Ms. Berben has suffered from depression, anxiety and thoughts of suicide and in her late teens attempted to take her own life. While she continues to struggle with depression and other mental health challenges Ms. Berben has chosen to help others face the same struggles that she has faced.
'I'm still Here', Mya Williams: Ms. Williams is a 16 year old resident of Prince George's County currently living with a foster family who has begun the process of adoption. Ms. Williams came from a home with multiple siblings, a single mother addicted to various substances and bouts of abuse. Ms. Williams has struggled with depression, bouts of suicidal ideation and feelings of inadequacy. She has chosen to channel these feelings into heartfelt poetry.
'Walking from Darkness' Pastor Wendy Deeben, Grace Lutheran: Pastor Deeben is a married with one child and has been at Grace Lutheran for eight years. Before joining this congregation she was an Associate Pastor at St. Nicholaus Lutheran in Hunningtown Maryland for three years. Pastor Deeben will be discussing the challenges of coming to terms with sexual abuse. This promises to be a powerful and heartfelt message of hope!
Special Cast Appearances and Selected Monologues from the Multiple Award Winning Drama 'Forsaken Angels' focused on Sexual Trafficking.
When:
Thursday, June 8th 2016
8:30am – 10:00am
Hyattsville Municipal Building
4310 Gallatin St.
Hyattsville MD 20781
Prangley Room
Continental Breakfast available.
Tickets are $20 per person
Tickets are selling quickly! Click the ticket below to get yours today!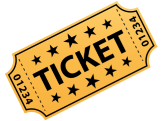 (A $1.00 surcharge per ticket is required when purchasing by credit card).
Reservations may be made by contacting Bill Leary at 301-864-7095 Ext. 432 or billl@ccsimd.org
A DoMore24 Campaign Event!